Katt's Random Thing
Jan 18
I'm quitting Tumblr. For good this time.
I'm sorry, there's just too much sad stuff going on right now. I won't go into detail about it, because doing so will make you sad too.
I'm not deleting my blog, though. I still want you to enjoy reading all the posts I've made in the past.
Bye now.
WHY DOES THIS MAKE ME SO HAPPY EVERYTIME I SEE IT
BECAUSE CIRCUS
(Source: mothersnewsofficial, via anxietypizza)
Neil Armstrong was the first human being on the moon

Neil A.

Now say that backwards

wake up, America 

did we send neil armstrong to the moon

or did we send him back to the moon
(via aquaspacebot)
Fun Fact: The average person would walk past a murderer about 36 times in their lifetime.

I like how this is called a 'fun' fact.

It's fun because they didn't decide to murder you.
(Source: cuntinued, via nisuyaka)
Jan 17
[video]
askprincessmolestia got deleted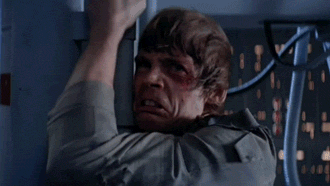 (via anxietypizza)
[video]
[video]
i love car rides so much that i actually get disappointed when we reach our destination
(Source: cherryblazerr, via meepindoodle)
OKAY LISTEN UP FELLOW TUMBLR USERS/ANIMAL CROSSING FANS

My friend, glacialchrysalis, lost her 3DS at Disneyland's California Adventure on Friday the 10th of January 2014

However, as I was checking my own 3DS, it showed that someone was online on her user 11 hours ago which means SOMEONE HAS FOUND HER 3DS.

So far we do not know who.

Please if anyone has seen a TURQUOISE BLUE 3ds with an ACNL GAME IN IT with this Mii on it, please contact me or my friend immediately.

She had a lot of sentimental value in her 3ds animal crossing town.

So please Signal Boost so that person may see it and return it.

Thank you.

GUYS PLEASE REBLOG PLEASE

Imagine if you lost your game, wouldnt you want someone to help you find it?

We need to get this to thousands of notes asap!!!

Usually we don't reblog these kinds of things but seeing that a lot of people will see it this way, and how this game helps people, I'd be distressed to lose a prized possession, too.
(via anxietypizza)